Ideal Employee Worksheet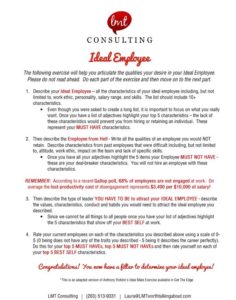 We hire based on skill and fire based on attitude.  It's important to remember when hiring that you are looking for a contributor to your culture, not an employee. Use the Ideal Employee worksheet to gain clarity on the characteristics of your ideal culture-mate.
Click here to download the Ideal Employee Worksheet.