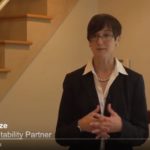 Are you feeling depressed that you're not where you want to be in life? It may be that you're really just "stuck" because you've been comparing yourself to others. Learn to work in harmony with your behavioral style, and you'll start to make progress.
Note: this is not intended to
…
READ MORE
The secret to achieving your goals is understanding how your brain works. Learn to ask the right questions so your brain can find the answers. Click here to download "The Questions We Ask Ourselves" and start asking the right questions!
…
READ MORE