Group Coaching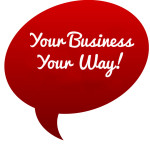 Are you tired of being told you have to prospect on the phone for 3 hours everyday to grow your business?  Do you know you are capable of achieving more but can't figure out what is holding you back? Are you tired of "trying" to grow your business and not achieving the results you deserve?  Are you clear on what you should do but aren't doing it consistently?
If you answered "YES" to any of these questions then it's time to create YOUR BUSINESS YOUR WAY!
During our 4-week group coaching series we will:
Establish the mindset necessary to be a successful solopreneur and create daily habits for maintaining it;
Learn how our behavior and motivators influence our focus and follow-through; plus we will uncover ways to use our natural strengths to bring our businesses and lives to a new level;
Define commitment and outline an empowering purpose that pulls us toward our goals; and
Evaluate the importance of consistency in our systems and initiate the necessary actions to maintain a high-level of production.
Group coaching sessions meet on-line/call-in weekly for 45 minutes.  Participants receive a complimentary DISC/Motivators assessment as part of the course ($185 value).
*100% GUARANTEE – At LMT there is always a money back guarantee.  If at the end of the program you are unsatisfied for any reason you get your money back no questions asked.