Simple Business Plan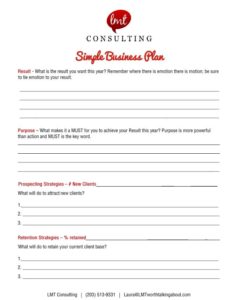 You don't have a business if you don't have a business plan – you have an expensive, time-consuming hobby.  Business plans don't need to be complex to be effective.  In fact, there are a few key questions you need to ask yourself to get you on track with your goals. Use the Simple Business Plan to outline your year ahead.
Click here to download Simple Business Plan.